We all love to look good. But grooming yourself can be a little tough. Today, the trend of facial hair is on the rise. There are numerous styles which everyone is using. Choosing a mustache for yourself is not easy, and with so many mustache templates available, it gets trickier. This is why selecting the best style and making it work while also differentiating from others is difficult. Because of this, we bring you a list of mustache template which can come in extremely hand for you.
The Basic Ones
• Everyone's favorite original stache: This is a trim mustache which sits just on the top of your lip. This is one of the most popular and classic styles when it comes to choosing a mustache template. It is effortless and easy to maintain. It looks good and makes you look neat. This is an iconic mustache.
• Pencil-thin Moustache: The pencil mustache template is evergreen. It suits almost everyone. This style comprises of a super-thin strip of hair which is just there on the outline of your upper lip. It looks good on lean people and makes them attractive.
• Horseshoe Moustache: This is one of the oldest and classic styles. Apart from the usual mustache it also includes two bars of facial hair pointing downwards. It suits people who are robust and dare to pull it off. The sidebars extend to the lower part of your chin.
Beard To Suit Your Mustache Template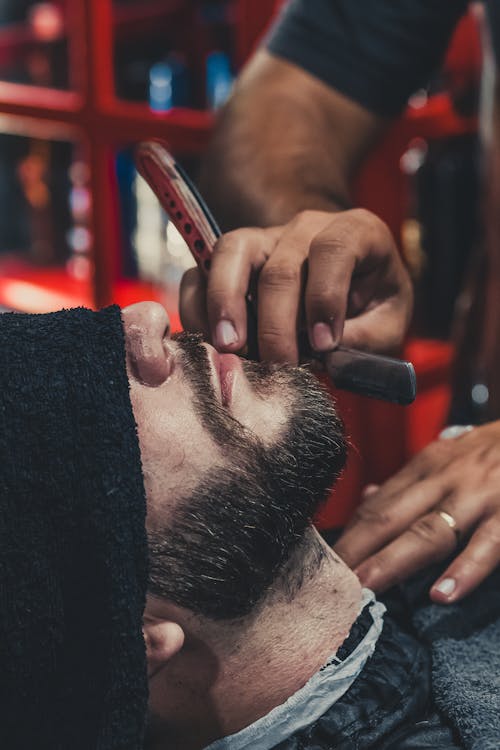 • The Gunslinger Beard: The gunslinger is a classic. It was first seen in the 19th century and has been in trend since then. This style is incredibly close to the perfect mutton chops loo. It makes you look reliable and rugged. This style is just the simple classic look but with a fair share of flair added into it.
• The Royale Beard: This stars with a chin strip. As the name suggests, it gives you a royal look. It is not for casual looks. This mustache style requires high maintenance and can take months to grow. Though it sounds simple, it is one of the best forms in trend.
• The Anchor: This style traces your jawline. The bear is there at the jaw and accompanies the mustache. This is good for a classic and rusty look. It requires you to maintain your facial hair regularly either by shaving or trimming.
• The Chevron Mustache: As the name suggests, it refers to the shape of a chevron. This covers your top lip and provides a sophisticated look. It is one of the most common styles which you can see on the streets. It is easy and straightforward to grow and extremely easy to maintain. This style is suited for businessman and professionals.
So what are you waiting for next? Choose the best mustache template which suits your look and style. This will not only help you stay in trend but also make you look competent and confident. This classic styles can change the way you look and feel about yourself.