Mustaches have been relevant for a long time. It dates as back as the 14th century when the trend of mustache came in. And today in 2019 it is far away from fading off. It has been humble through its span, making sure everyone is looking their best. In the current generation, when everything changes exceptionally rapidly, mustache styles are no different.
You have to stay up-to-date about the latest mustache styles and trends to make sure that you are donning one. But it is not that easy to choose one. Choosing the style which suits you can be tough. Sometimes you can go to methods which are not in trend, creating a problem. Here we look at the mustache styles which are famous in 2019.
The Chevron
This has been a classic since always. It is tricky to pull off and is the most famous mustache styles ever. It is also one of the oldest forms and is still equally popular. Chevron requires you to have bushy facial hair on the top of your lips. It has a decent thickness of hair and needs a lot of time to grow. It can be irritating for people who do not like much hair on their face. Chevron is the most suitable for people with round faces. It can help you in attaining the macho look that you want.
The Beartstache
This is one of those mustache styles which can be quickly executed. It is a classic style which includes a mustache with a light beard. This can help you in increasing the volume of your face and will be extremely eye-catching. It suits people with dark color hair as compared to people with light-colored hair. Henry Cavill is one popular actor who worn this look in his movies.
The Pencil
This is a simple yet elegant style which can completely change your appearance. It was popularised by Hollowood actors decades ago and is still equally famous. It includes a thin patch of hair on the top of your upper lip. This requires high maintenance as you must keep your hair from growing out of place. It needs daily trimming and chopping. This looks good on people who have a longer face.
The Classic Horseshoe
Any conversation about mustache styles is incomplete without talking about the horseshoe. It helps you in making a strong personal statement and is suitable for almost everyone. Horseshoe looks the best on people who have an oval face or round face. It also requires high maintenance, as you have to make sure that the shape is intact. It does not suit people who have a long and narrow face.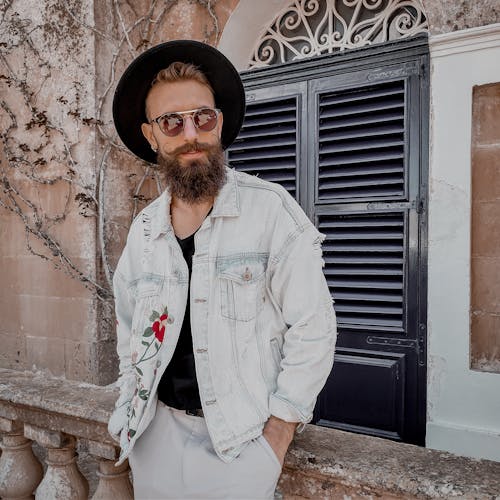 The Handlebar
This is one of the classiest mustache styles you can ever come across. It has several merits which make it amazing to have. The handlebar requires a commitment to grow and needs continuous grooming. It gives you a retro look and is adaptable to almost all types of faces. Multiple Hollywood celebrities have also worn this over the period.