Everyone wants flawless quality in the beard. The merbeard is a top swimmer and one fo the trending beard now. Some people think that color beards are dangerous and can cause skin issues. In fact, some studies say that it doesn't cause any skin issues but can look astounding. Check out some of the best merbeards in this article:
Best Merbeards
The Classy Look
If you want to keep your beard classy, then try to add colors of the ocean. Moreover, you can practically hear the crashing of the waves and appears excellent on any beard.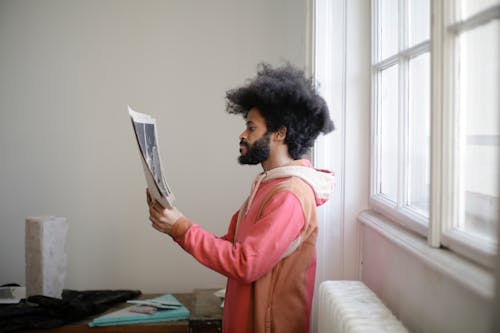 Sea Green; Best Merbeards
You can go and try for a look that will make other green with a desire.
Pretty With Pink
Why don't you get attracted to girls? Most of the girls love pink color. Try to add pink color and blend it on your beard. It can look stylish for any beard.
Check out this Beard Shaping Template Comb, which is the best shaping comb for the beard. It makes it easier for you to style your beard and put a shape on your facial fare. Moreover, it comes with advanced handle design. Therefore, you can get a better grip when holding. One of the best benefits of this beard shaping template comb is that it is portable and very handy. Therefore, it doesn't take much space to store and carry anywhere. It comes with the ABS material, therefore, can last for more extended periods. 
Ocean Rainbow
Try out the rainbow color as it looks more colorful when you have a long beard.
The Full Merman
Most of the people who love to scuba dive and capture the underworld, then try out the full mermaid colors.
Try Out How To Get The Merbeard
Dyeing beard is one of the arts. Merbeard is nothing but a dyed beard with some colors. Some people try out the shades of green, blue, even red. However, check out how to temporarily have a merbeard. 
Initially, make sure you are not wearing anything. It is because it can mess up your clothes. For dyeing your beard, you need to get some latex gloves. Then again, it would help if you got your beard wet. It is because hair can be rough when compared to the hair on your head. Therefore, it will be very challenging tasks to dye your beard if your beard is dry.
Now, try to pull sections of your beard taut and run the chalk along the sections. Ensure that you have covered all the beard sections. Don't feel tensed when it looks dark, and it looks perfect when you wash the colors. Now, you need to get some color dyes to try on your beard. For this, you need to segment your beard and run the chalk along with the segments of the beard. 
When your beard is covered and dye in the edges of your beard. Next, the mustache can be tricky to dye. If you need a thicker mustache, then you need to follow the same steps as your beard:
Segmenting
Running chalk
Coloring
If you want a thinner mustache, then you need to simply add a bit of chalk to the center and rub it all along your mustache with your fingers. Moreover, you can use an eyebrow pencil to rub gently on your mustache. Finally, done with the dyeing your merbeard. However, when you are cleaning, you need to wipe or clean from downward motion. You can use heat to straight your beard and balm your beard to set it in place.